ISBA is a private company Limited by Guarantee. We are fully funded by our members.
The Council oversees the business of ISBA. There are 10-35 Council members who are made up of CMOS and CEOS from our membership.
The current ISBA President is Margaret Jobling, CMO, NatWest.
The Vice Presidents are Sarah Mansfield, VP Media, Unilever and Pete Markey, CMO, Boots UK.
The Executive Committee (ExCom) oversees direction and delivery of strategy acting on behalf of the membership as a whole.
The Chair is Jill Dougan, Customer Director, British Gas Energy.
The Advisory Committee is a sounding board for Council and ExCom to review ideas, help set ISBA priorities and allows access to additional expertise. It provides a representative voice across age, race, class, and disability that is not currently represented at the ISBA table.
The ISBA Team
The ISBA team is made up of subject matter experts who can advise members on a range of issues within their remit. They also run member groups, lead webinars, and provide content for the Knowledge Hub. If you wish to speak to one of our team, please email them.
ISBA Council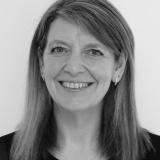 Margaret Jobling
ISBA President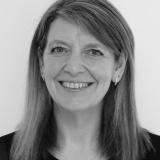 Margaret Jobling
ISBA President
Sarah Mansfield
ISBA Vice President
Sarah Mansfield
ISBA Vice President
VP Global Media Europe and Americas, Unilever.
Through media thought leadership, innovation and creativity, Sarah leads teams across EU and NAMETRUB in planning and deploying creating best in class communication plans, identifying new opportunities, building media partnerships. Sarah is also responsible for building Global ecommerce media capability and Global media trading and operations.
She has extensive media, communications and digital marketing experience across a number of industry sectors, including senior roles at Barclays Bank PLC where she launched new propositions such as contactless payments and mobile payments to the UK.
Sarah has a BA (Hons) in Business Studies and Marketing, and is proud to be awarded Drum Digital Trading Leader and was honoured as a Female Icon of the advertising industry by Cosmopolitan.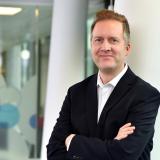 Pete Markey
ISBA Vice President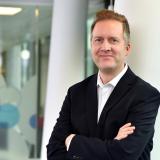 Pete Markey
ISBA Vice President
Pete Markey is Chief Marketing Officer for Boots where he is responsible for brand and marketing for the UK and ROI.
Pete has held senior leadership roles at TSB, Aviva, the Post Office, RSA and MORE TH>N with his early career at Onetel, the AA and British Gas. He is an experienced Director, having worked across a range of disciplines including marketing, sales, e-business, customer experience, operations and strategy.
Pete has been awarded four prestigious Marketer of the Year awards and is a Fellow of the Marketing Society and the Chartered Institute of Marketing. In 2019, Pete was awarded the Diversity Ally award at the European Diversity Awards for his work as Exec Sponsor for the TSB LGBT network. Pete is a mentor for The Marketing Academy, OUTstanding and Solent University.
ISBA Council members
Show
Alain Duvaud
Group Marketing Director
Andy Tomkins
VP Advertising & Digital Marketing EMEA
The Walt Disney Company Ltd
Ben Rhodes
Brand Director
Catherine Kehoe
Chief Customer Officer
Dan Brooke
CEO
Dan Howell
Kimberly-Clark Europe Ltd
Dan Rubel
Brand & Marketing Director
Dominic Grounsell
Deputy Managing Director - Digital
Gary Booker
Chief Marketing, Innovation and Strategy Officer
Isabel Massey
Global Media Director, Marketing
Jill Dougan
Customer Director
Katharine Newby-Grant
Vice President, Beauty Care
Keith Moor
Chief Marketing Officer
Camelot UK Lotteries Limited
Kerry Cavanaugh
UK Business Unit Director
Lex Bradshaw-Zanger
CMO UK & Ireland
Mark Given
Chief Marketing Officer
Sainsburys Supermarkets Ltd
Nick Robinson
CEO
Sam Day
Chief Marketing Officer
Simon Groves
Director of Brand & Marketing
Simon Michaelides
Chief Marketing & Innovation Officer: UKTV / BBC Studios UK
Stephen Vowles
Executive Committee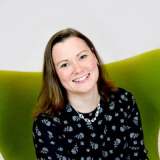 Jill Dougan
Executive Committee Chair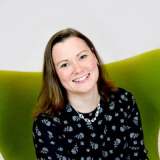 Jill Dougan
Jill is Sales and Marketing Director for British Gas, with responsibility for sales delivery, customer engagement and retention, marketing, advertising, brand  and communications across the family of British Gas brands including British Gas, Hive, Local Heroes and Dynorod.
She joined British Gas almost 3 years  ago from First Utility where, in her role as Chief Marketing Officer, she helped to grow the brand from a small challenger to a major player, resulting in the sale of the company to Shell Energy. 
Prior to working in energy, Jill's career has spanned a number of sectors and companies including data tech start up Cardlytics, American Express and Lloyds Bank. She's passionate about delivering brilliant marketing that's grounded in data and real customer insights and is really excited about the possibilities that new technologies can bring to help us solve what's most important to our customers.
Jill lives in Wimbledon with her husband Martin and two daughters Evie and Hope who keep her pretty busy, but when she's got some time away from work she loves to search for Wombles on Wimbledon common, travel, eat out and explore whiskies from all over the world.
Executive Committee members
Show
Alessio Martini
Senior Group Media Director
Anthony Bradbury
UK Marketing Director
Becky Brock
Commercial and Customer Director
Bhavesh Patel
Head of Media, Sky UK & Europe
Bruce Dallas
Marketing Director GB; Carbonates Global Category Director
Chris Carter
Marketing & eCommerce Director - UK/ROI/ESP
Specsavers Optical Group Ltd
Chris Ladd
Head of Media
Nationwide Building Society
Chris Wood
Head of Marketing, First Direct
Craig Percival
Northern Europe Marketing Head
GlaxoSmithKline Consumer Healthcare (UK) Trading Ltd
Dan Sherwood
Marketing Director
David Jiscoot
Chief Digital Officer
Gareth Jones
Global Chief Marketing Officer
Hamish McVey
Head of Brand and Marketing
Helen Jeremiah
VP, Marketing Director
Ivor Burns
Head of Marketing Strategy & Activation
Camelot UK Lotteries Limited
Iwona Woodman
Head of Culture, Media & Digital (GB)
Jill Dougan
Customer Director
Jim Shearer
Marketing Director
Lisa Walker
Head of Media and Sponsorship
Matt Bushby
Marketing Director
Melissa Orchard
Media Director - UK & Ireland
Nigel Conway
Head of Global Platform Partnerships
Philip Ricketts
Wholesale Commercial Director
Richard Warren
Director, Marketing Communications
Sam Taylor
Head of Customer Value
Stuart Ibberson
Senior Director - Marketing
Toby Horry
Group Brand and Content Director
Tom Corbett
Group Head of Sponsorship and Media
Tracy Clark
Head of Procurement, Marketing and Communications
Crown Commercial Services
Advisory Council
Advisory Council members
Show
Becca-Jane Schofield
Digital Campaigns Manager
Claire Hoey
Brand Communications Director
Clara Biu
Head of PR & Events
Dan Brooke
CEO
Erina Jones
Head of Digital & Online
Ibrahim Omotosho
Social Media & Community Manager
Inderjit Bassi
Marketing Director - Community & Premier Banking
Jessica Douce
Comms & PR Senior Manager - Jaguar UK
Jill Dougan
Customer Director
Kate Gandhi
Marketing Director
Lisa Hale
Head of Social Media
Specsavers Optical Group Ltd
Lisa Moore
Senior Manager, People & Process, Chief Customer Office
Megan Kirby
Senior Manager, Marketing Planning & Media Effectiveness
Nadia Rana
Brand Manager
Payal Bangar
Senior Brand Manager
Rebecca Marshall
Senior Brand Manager
Robert Herd
Head of Communications & PR - Land Rover
Sandeep Bains
Brand Manager
Su Karki
Marketing Chapter Lead
Vasuhi Mahendran
Senior Digital Marketing Manager
Vinnie Guadagnino
Marketing Manager