ISBA represents brand owners advertising in the UK, and the Public Affairs team acts as your voice to government and Parliament.  
We work to: 
raise ISBA's profile and influence policy in Government, with opposition parties, in Whitehall and in Parliament, through stakeholder engagement activity and advocacy for the interests of our members; 

bring ISBA's community of brand marketers together with legislators and policymakers in collective pursuit of an advertising environment that is transparent, responsible, accountable, and trusted by parliamentarians and the public; 

demonstrate brand advertisers' proactive commitment to creating positive outcomes for society and the economy; and  

give a single voice to advocacy for the improvement of the industry.  
We believe that this activity helps to build and increase trust in advertising and marketing and in the self- and co-regulatory system.  
Some of the political and Public Affairs resources available to ISBA members can be found on the Knowledge Hub here. 
Contact us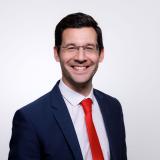 Rob Newman
Director of Public Affairs
Rob Newman
Director of Public Affairs
Rob leads Public Affairs for ISBA – engaging with government, Parliament, policymakers, and regulators to represent our policy positions to external audiences.
He leads our Strategic Policy Action Group, a corporate affairs forum for ISBA members; and our Influencer Marketing Working Group, which developed a Code of Conduct launched in 2021.
A former political adviser and consultant who has worked in Parliament, at think tanks and in the private sector, Rob spent 12 years working for the Labour Party in various guises – for frontbenchers and backbenchers; in government and opposition; in constituencies and in Westminster. He attended Shadow Cabinet meetings as part of its secretariat and worked in the Whips Office.
Subsequently, Rob spent over three years at Edelman, the world's largest communications agency, supporting clients including FTSE 100 companies and multinationals in the FMCG and tech sectors on their public affairs programmes. He then ran communications and policy for the foreign affairs and defence-focused Henry Jackson Society think tank, before becoming a freelance consultant. He joined ISBA in 2019.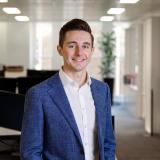 Stuart Macnaughtan
Head of Public Affairs and Sustainability
Stuart Macnaughtan
Head of Public Affairs and Sustainability
Stuart joined ISBA in July 2021. He has worked in and around British politics for nearly 10 years, having worked in Parliament and for political campaign groups. He is a former political adviser to Chuka Umunna, providing political advice and managing his communications and press engagement during the 2017 and 2019 General Elections and the Brexit referendum. In 2019 he played a senior role in planning and launching The Independent Group of former Labour and Conservative MPs.
Prior to joining ISBA Stuart worked in public affairs at the British Business Bank, building relationships with Ministers, Whitehall, Parliament, and wider stakeholders as the Bank delivered government-backed finance to support UK businesses through the Coronavirus pandemic.