ISBA announces that Dan Larden has joined the organisation as Head of Media.
Dan's expertise and long-standing career in digital agency, Adtech and programmatic consultancies, will enhance ISBA's Media Team in a period when MarTech and AdTech are central considerations for marketers in all sectors.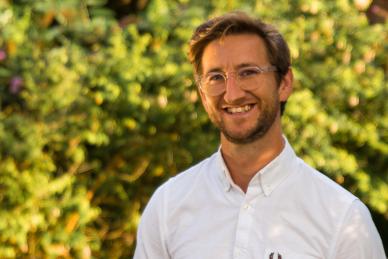 Dan has over 14 years' experience in advertising and was most recently Chief Strategy Officer at TPA Digital, a specialist consultancy giving impartial advice to brands on data driven digital advertising. Before switching to consultancy, he was a Managing Partner at Infectious Media (now Kepler), which pioneered the use of programmatic advertising in the UK. 
As Head of Media, Dan will support ISBA members across a range of ongoing initiatives that are transforming the role of advertisers in shaping the evolving addressable media ecosystem. He will work directly with members to build out fresh strategies providing UK advertisers with leading and advanced resources to help them navigate emerging trends and structures. 
During recent years, ISBA's media team has, on behalf of its members which include the UK's leading advertisers, developed, and delivered critical initiatives such as the Origin Cross-media Measurement initiative and the multi-award-winning UK Programmatic Supply Chain Transparency Studies with PwC.
Dan takes over the role from current Head of Media, Clare O'Brien, who will be stepping back to pick up a new role as Associate Media Advisor to the advertiser trade body, focusing on specific work streams in support of ISBA's priorities. 
Commenting on his appointment Dan said:
I am passionate about the role technology and data can play in the future of Marketing and am excited to use my knowledge of the ecosystem to push for a more responsible and transparent media environment for advertisers to excel within.
ISBA Director of Media, Steve Chester, said
We are thrilled that Dan is joining the ISBA team to pick up this high-profile role in the industry. His knowledge of the AdTech and MarTech is second to none and his experience of delivering high level consultancy to leading brands, makes him a perfect fit for ISBA, which is focused on providing its members with outstanding support and resources to help them deliver top performing campaigns. 
Dan starts as Head of Media with immediate effect.