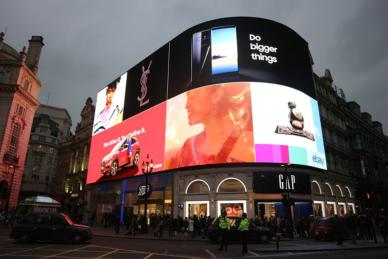 The latest Advertising Association/WARC Expenditure Report is the only source to collect advertising revenue data across the entire media landscape. It shows a strong Q1 for UK adspend with a year-on-year rise of 28.3%, reaching a total of £8.6bn and resulting in slightly improved outlooks for the year ahead.
The first three months of 2022 outperformed expectations by 7.7 percentage points as all media recovered in comparison to the lockdowns of Q1 2021.
The outlook for the total UK advertising market in 2022 has been upgraded (+0.2pp) to 10.9% growth, by when adspend is set to reach a new high of £35.4bn. These figures also reflect the consistent growth of online advertising, which is forecast to account for 74.3% of all spend this year, in comparison to 73.5% in 2021.
Despite encouraging growth across most sectors, real growth in the UK's ad market is expected to be just 1.8% this year when accounting for inflation. Erosion of margins due to increased costs may affect marketing budgets, with inflationary pressures likely to continue into 2023.
The latest dataset suggests the UK's ad market will grow by a further 4.4% in 2023, to a value of £37bn. This represents a 1.0pp downgrade from AA/WARC's April forecast, and equates to a 0.9% contraction in real terms. With inflationary pressures and issues faced by all businesses and families such as the rising cost of living – coupled with geopolitical uncertainties – the UK advertising market is liable to see further headwinds on the horizon.
Click here for the full report.