On Tuesday 6 July 2021, ISBA hosted its first virtual President's Address. 
Our President, Peter Duffy, CEO Moneysupermarket Group, delivered his first speech as ISBA President, which called for collaboration across the industry to tackle issues together.
In the spirit of collaboration, the IPA's President, Dougie (Julian Douglas), CEO and Chairman of VCCP also joined the virtual address to give his thoughts on how we move forward and come together as an industry.
See Peter's full speech below:
______________________________________________________
I knew when I was asked to be President of ISBA that the role wasn't one to be taken lightly.
When he first approached me, Phil told me that ISBA is an organisation that likes to get its hands dirty.
Or, to paraphrase him:
"We are the plumbers who are working to fix the problems within the advertising landscape to ensure it works for marketers.
It's not always a comfortable place to be, and it certainly isn't glamorous. But it is absolutely essential."
And he was right. That work is essential to all of us as marketers.
All the things you will have seen pop up in your inbox from ISBA. The things you've read quickly, moved to a folder to read later and on very rare occasions, perhaps forgotten about, or mistakenly deleted…
Well they're all very important, if not essential.
Like the rest of you, I've spent the last year locked down at home attending very few face-to-face meetings. I've not been able to physically see any of the ISBA team - or any of you.
So that means like everyone, I've been reliant on video conferencing to bring me up to speed and keep me abreast of the huge number of changes we're all experiencing.
I think it's a testament to both ISBA and its members that, despite that change, despite the crisis and the strange new world we have found ourselves in …
… things have not simply been kept on track. They have been turbocharged with member engagement.
When I took over from Elizabeth Fagan as President in July last year, the repercussions from the publication of the ISBA, PwC and AOP Programmatic Supply Chain Transparency Study were still being felt across the industry.
It was a truly ground-breaking piece of work, which over the past few months has been justifiably recognised with a number of awards.
And it highlighted the difficulty that advertisers face in following their money through the chain, and in being able to have confidence that what they're doing is finding its target and is worth the investment.
I've always thought that it was important that the study wasn't seen as an attack on programmatic advertising, but about making it work for all of us and realising its huge potential.
After all, programmatic is only 14 years old.
It's grown from an industrious few tech vendors, to a complex industry that now delivers traffic across a staggering 500 trillion ad impressions.
Like many emerging industries, rapid growth has outpaced regulatory oversight. Standardisation, transparency and agreed terms were always "for later".
Tech vendors – understandably – were focused on their own part of the chain, and how to ensure it kept pace with the rest of the ecosystem.
Well, now it is essential that we broaden the focus.
It's important for all parties that we reform an opaque system … that we crack open a window and let some light in, so we can see what's going on.
As a marketer, being part of the conversations about how the industry should be regulated and reformed is critical.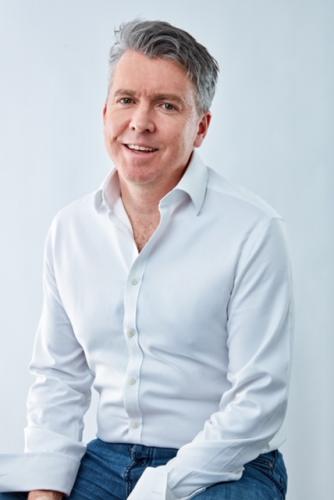 At Moneysupermarket, the ability to buy online media responsively and reactively is an essential part of our marketing approach. It has revolutionised the way online media is sold.
As a quid pro quo, we have a responsibility to be part of shaping effective regulation.
That's where the power of being an ISBA member is so critical. Shaping the future of our industry.
The Cross-Industry Taskforce which has grown out of the programmatic study has provided the forum for advertisers, ad tech and publishers to come together regularly to discuss that future. There is agreement on what needs to happen next. This type of collaboration with other parts of the industry is something that I see as vitally I important if we are to succeed.
The solutions aren't always easy. And the conversations aren't always comfortable.
But the UK market is leading in the face of a global challenge.
And it's not the only challenge that we're facing up to. Because there's also Origin.
Origin is our cross-media measurement project – again, driven by our members.
Put simply, this project isn't a 'nice to have'. It's a 'must have'.
If we are honest, it hasn't been easy. But addressing the most fundamental challenges never is.
We still have a lot of work to do, but with a working prototype of the platform in place we have made significant progress.
Whilst the UK is currently the most advanced, this is a global ambition. We are hunting global scale.
Working with the World Federation of Advertisers and the ANA in the US, we are energised by the clear message from all our individual and joint members … like Mark Pritchard at P&G, Raja Rajamannar at MasterCard, and Conny Braams at Unilever.
I believe that every media channel has a role to play in finding a way to measure coherently and transparently.
It's not an argument applicable to one part of the ecosystem over another.
It's a clarion call from advertisers, who are demanding true cross-media measurement.
We are still very hopeful and working very hard, to try to get the broadcasters more actively involved.
And if there is still a sense that advertisers voices can be tuned out, then can I suggest a read of Enders Analysis report 'TV advertising: Evolving the model' - another important piece of work commissioned by ISBA.
Enders are clear about the barriers to progress in broadcast advertising. They are the absence of accountable cross-media measurement, and the lack of agency/client alignment. Both are leading to the failure of media-neutral planning.
We are in danger of failing to learn the lessons from digital evolution up until now. If we don't take heed, more brands could fail to understand the relative value of television in the overall mix.
There, too, we will have an opaque market – one that deprives broadcasters of funding for programming and innovation.
The award-winning Programmatic Supply Chain Transparency Study.
Origin, building momentum.
ISBA, working in partnership and speaking with the authority of its members to deliver meaningful change.
All of this makes me immensely proud.
But there is an underlying reality. And it is that the advertising industry as a whole is still in need of substantial change.
Neither ISBA nor its members can rest on our laurels. Now more than ever, we must push ahead and work together.
Because what's coming along the tracks – and it is coming – is going to be significant.
Let's look at what's coming over the next 12 months to two years.
Government bans on paid-for food and drink advertising online, and a 9pm watershed on TV.
A Government Digital Advertising Review.
The results of the review of the Gambling Act, where we will likely see a debate on advertising restrictions.
Global precedents for banning advertising for certain industries based on environmental concerns.
The CMA report into the digital advertising ecosystem.
The efficacy of self-regulation in a digital age being tested by Government.
The serious debate on representation and inclusion within our industry.
And our collective response to the climate crisis.
These are massive issues with wide ramifications. They are all coming down the track – and they all require significant focus.
Just two weeks ago, we saw Ministers announce plans to introduce that 9pm TV watershed, and ban paid-for advertising online for food and drink high in fat, sugar and salt.
A number of exemptions exist for SMEs, owned media, B2B communications and transactional information.
We welcome those and ISBA members will know that, as an industry, we were clear that the Government had a right to act.
But in good faith, we set out an alternative approach to implementation which would have allowed Ministers to do exactly what they wanted – deliver a ban on HFSS advertising online to children; higher standards of control for advertisers; and a greater level of accountability for marketers – that was built on technology.  Technology that we know works now – and will continue to improve in the future.
It was the result of collaboration between ISBA, the IAB and IPA – not just reiterating the importance of working cross industry to find solutions, but using the best minds in the industry – and compared with the Government's approach, would have been better at reducing children's exposure to HFSS ads …
… better at avoiding unintended consequences …
… better at keeping pace with the evolving nature of addressable advertising …
… better for the public purse …
… and cheaper for business.
What was the Government's response to this solution? Well, they buried it in their report.
It simply said: "the Government's view remains that a solution that relies on targeting would not be sufficient to meet the objective of the policy.
"We consider all alternatives that rely on this approach" to be "insufficient".
Let that sink in for a second. Because the weight of those words should land with all of us.
Government, is saying to you as marketers: 'we believe that no control exists which makes targeted digital advertising safe or accurate. So much so that we will ban it for an entirely legal product like food and drink.'
For gambling, for alcohol, for financial institutions offering loans, for automobile manufacturers and travel companies. Pause and take note.
Because the same societal concerns that drive NGO activity around obesity are likely to turn their attention to your sector's advertising. The issue will most likely be well intentioned, but the implementation is equally likely to be crude. And the dye has been cast.
I know the ISBA team are working hard on this. But we need to collaborate, to stand shoulder to shoulder.
Once again, it's essential work for us all.
The irony of a Government ban when it comes to food and drink is that the UK already has some of the strictest regulations governing advertising in the world.
The ASA and CAP, the bodies who write our Codes, are world-renowned. Yet they are being called into question here, even as other markets seek to replicate their success.
So, as an industry, we work together, we collaborate to look for a far more coherent response to change. The ASA set out a response to the switch to digital in their latest five year strategy. We have and continue to welcome it.
Their work on Online Platforms and Network Standards will show the solid relationship that exists between them and the social media platforms, underwritten by advertising and advertisers. Again, this is work we have supported and welcome.
But we can't escape from the wider political and social context. The challenges thrown up as government grapples with the changes wrought by the digital age will continue.
The digital advertising review, in particular, has the potential to deliver significant impacts on us as an industry – particularly if the approach to banning HFSS advertising is seen as a precedent.
And in the next few months, we can expect to see the debate on online harms once again take centre stage. New regimes for platforms on what is acceptable and unacceptable will be debated and formed.
Again, we as an industry must play our part – and when it comes to harmful content online, ISBA is doing so, as a partner in the Global Alliance for Responsible Media.
It's a huge agenda, and the pace can be dizzying.
But demonstrating responsibility and leadership means industry partnering with each other, across the industry and indeed with government on shared challenges.
We have to shape the change, and constantly inform debate – not allow others to have it in our absence.  We have to collaborate.
At the same time as we grapple with these regulatory challenges , the media landscape becomes more and more  complex. The role of media agencies has moved from being advisors, planners and buyers to also being media owners. Programmatic trading across all media channels not just online is the future. 
This means that the relationship advertisers have with the media agencies is even more critical and transparency is essential.  Indeed it has been at the forefront of industry conversations for many years and yet we find all stakeholders taking a different position on what transparency means and how to achieve it. 
ISBA has invested a significant amount of resource and time to make sure we are helping our members achieve this and our latest Media Services Framework, launching this month, will provide the basis of a new relationship for all parties. This new framework builds on previous versions, offers several new approaches to resolve chronic problems and identifies and addresses new issues. 
It has been a labour of love and we have sought to take every stakeholder view into account, but I think the effort has been worth it to ensure we are working with the industry not against it.
So, in conclusion let me say this.
Phil was right all those months ago.
The work is not always glamorous. A lot of the time you may not even be aware it's underway. But it is certainly essential.
Helping shape an industry for the better requires us and you to challenge an industry.
I've seen ISBA playing that role for the past year and delivering award-winning results. But it has done so only with the participation and enthusiasm of its members – speaking with one voice.
ISBA membership brings with it an understanding that, in our digital age, necessary change is a constant; and that as members, we have a responsibility to use our voices to shape it.
And to those who aren't yet a part of the ISBA family or who are resisting calls to collaborate on industry issues, I would issue this call. Beware sitting back and thinking that the hard work is being done and that the issues are being fixed for you.  Please beware of thinking that what worked yesterday is fit for tomorrow.  We need to amplify the opportunities; we need to be measured about the threats.
And we need you at the table too. It could be your expertise – and your voice – that is missing, and that could be that expertise and voice that makes all the difference to the change we need to see.
END